The INDIGO Network: International Study of  Discrimination and Stigma Outcomes
INDIGO is a collaboration of research colleagues in over 40 countries worldwide committed to developing knowledge about mental illness related stigma and discrimination, both in terms of their origins and their eradication. It is co-ordinated by Mirja Koschorke, Nicole Votruba, Maria Milenova and Sir Graham Thornicroft at the Centre for Global Mental Health, Institute of Psychiatry, Psychology and Neuroscience at King's College London.
The members of the Steering Committee of the INDIGO Network are: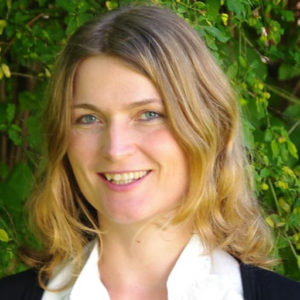 Together Against Stigma 
Video by ONE OF US at the 8th International Anti-Stigma Conference titled "Overcoming Barriers in Minds and Society" in Copenhagen, Sep 2017 (www.againststigma2017)
Video from the 9th International Anti-Stigma Conference, titled "Beyond The Label –Towards An Inclusive Society" in Singapore, Oct 2019 (www.againststigma2019.com)
The 10th International Anti-Stigma Conference, titled "Healthy mindsets towards a healthier planet" will take place in Prague, Oct 2021.
Register on https://tasprague.cz/# 
§         §         §
The Importance of Cultural Adaptation 
In 2019, Dr Eva Heim, from the University of Zurich and Dr Brandon Kohrt, from George Washington University, published the highly anticipated paper "Cultural Adaptation of Scalable Psychological Interventions: A New Conceptual Framework". The paper, published in the journal Clinical Psychology in Europe, advocates for a theory-driven approach and innovative experimental designs in mental health interventions.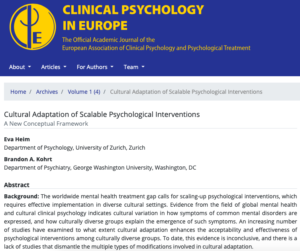 The INDIGO Network, in partnership with the Stigma Section of the Wold Psychiatric Association and King's College London.